October will see a special family focus in Hakka Methodist Church.  Partnering with Focus on the Family Singapore, we will bring in 6 expert speakers to speak at our Adult Sunday School and our English Service. This special series of marital and parenting prerogatives will equip our families with Biblical perspectives and practical handles for 21st century Christian living.
Adult Sunday School
Time: 9:15AM
Venue: MULTIPURPOSE HALL, LEVEL 1
Schedule
Oct 9 – Nurturing Faith at Home with Vincent Lim
Oct 16 – Talking with Kids on Sex (1 of 2) with Gary and Joanna Koh
Oct 23 – Talking with Kids on Sex (2 of 2) with Gary and Joanna Koh
Oct 30 – Nurture a Thriving Marriage with Ben and Dinah Lee
Pulpit Messages
Oct 16 – Becoming Salt & Light as Family with Joanna Hoe                          
Oct 23 – Dads for Life with Jason Wong                                                      
Oct 30 – Guidelines for Godly Homes with Ben KC Lee
Speakers
Jason Wong
Jason Wong is, for many, synonymous with the national fathering movement, Dads for Life, and/or Yellow Ribbon Project, having founded both movements in 2009 and 2004 respectively.
After graduation, Jason became Deputy Director of Singapore Prison Services and CEO of Singapore Corporation of Rehabilitative Enterprises (SCORE). He worked thereafter at Ministry of Family and Social Development where he oversaw the work with abused children and youth-at-risk. Throughout the course of his career, he has become convinced of the irreplaceable role of fathers and of family. Now a former civil servant, Jason serves as Board Chairman of Focus on the Family Singapore.
Jason is married for over 20 years and is dad to two teenage children. His greatest passion is to see Family restored through turning the heart of every father towards his child(ren), and for every child to have a good father-figure in their life.  
Gary and Joanna Koh

Gary and Joanna have been happily married for 15 years and have a 9 year old son. They have between them over 25 years of experience working with parents and youth, during which they have become firm advocates for strong families. Gary and Joanna regularly train and speak together.
Gary regularly conducts motivational talks and training workshops on parenting and mentoring teenagers, marriage, youth sexuality, leadership and character development. Gary currently serves as a school guidance counsellor in a junior college.
Joanna started out with counselling, casework and therapy in the areas of children with special needs, domestic violence, families-in-crisis and psychiatric rehabilitation. For the past 11 years, Joanna served as the CEO of Focus on the Family Singapore, an organisation devoted to helping marriages and families thrive. Joanna is also a recipient of the Work-Life Leadership 2010 Award.
Vincent Lim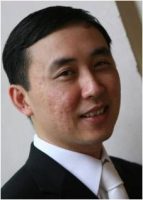 Vincent Lim is married to Hui Kheng and they are parents to Elias, 8 and Daniel, 5. He is currently the Chief Operations Officer of Focus on the Family Singapore. Previously he worked as the Human Resources Director with Defence Science & Technology Agency (DSTA).
He currently serves as a deacon in the Bethesda Frankel Estate Church (BFEC) where he leads the Faith@Home Movement whose mission is "re-establishing the home as the place where faith is first authentically nurtured and lived out."  He also leads a small group of young families in BFEC.
Pastor Ben and Dinah Lee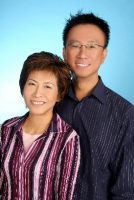 Ben and Dinah are opposite on every aspect of the Myers Briggs Temperament Indicator (MBTI) but are best friends, ministry partners and parents of 20-year old twins. They have enjoyed ministry assignments as church-planters and pastors but their favourite role has been that of dad and mom to Daniel and Deborah.
Married for 24 years, Ben and Dinah have been preparing couples for marriage, officiating weddings, mentoring couples, conducting marriage enrichment and helping couples in crisis for over 20 years. Ben and Dinah coach church leaders in the Whole Life approach to discipleship. Ben is an ordained minister who currently serves as Head of Sexual Wholeness with Focus on the Family Singapore. Dinah currently serves as Head of Family Networks with Focus on the Family Singapore.